Browsable and Interactive GDPR Regulation
What is it in GDPR interactive law?
We know how hard it is to navigate between the dozen and dozen of articles and topics the full regulation talks about.
CHECK OUR INTERACTIVE GDPR REGULATION
In this GDPR interactive law map, you can navigate trough the various sections. You can select the article or tag what you want to read. If something is unknown to you, you wanna know more or is just referring to another point in the law, you can simply navigate to it by clicking it.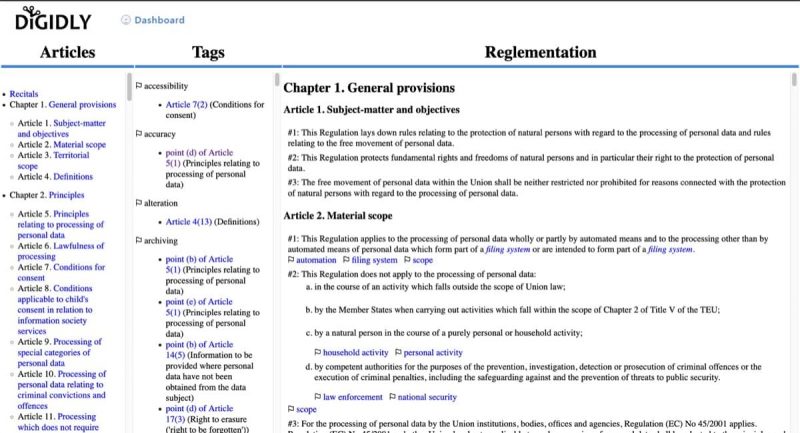 Shop now among dozen of document templates you need to make your business compliant: