Terms of Use and the GDPR
How important is the Terms of Use?
It is very common for a website to make access to all of its content subject to acceptance of its Terms and Conditions. This box "I have read and I accept the terms of the Terms of Use" that we check often without paying attention is nevertheless of significant importance.
The general conditions of use will have a binding legal value with respect to the user of the website only if the latter has accepted them. It is therefore essential to provide this checkbox allowing the user to accept or not these terms and conditions of use. Once accepted, they will act as a contract. They will link the publisher of the site and the user who has made the decision to access the platform by accepting them.
This contract is referred to as a membership contract to the extent that the user will not be able to negotiate the terms. It can only accept them or refuse them. In case of refusal, it will not be able to navigate on the platform. However, for the contract to have binding effects between the parties, the conditions must not be considered illegal (example: unfair terms).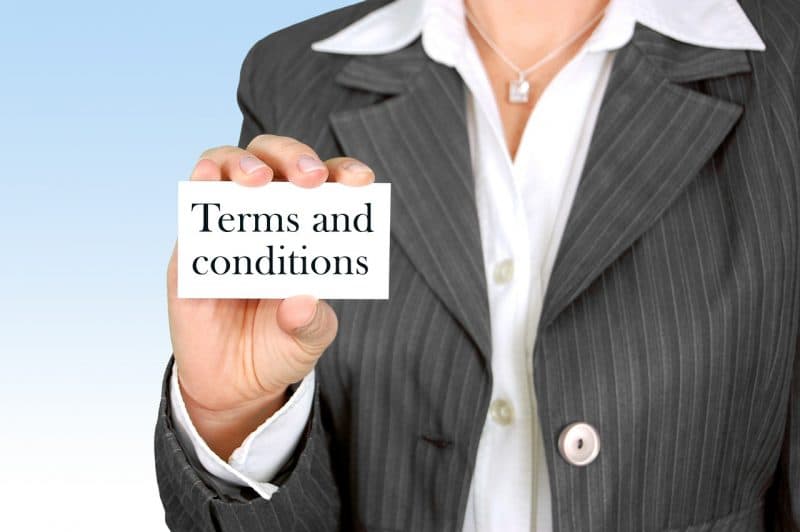 The most frequent clauses in Terms of Use:
There are clauses that we find very frequently when we read the general conditions of use of a website. Nevertheless, it remains essential to adapt your general conditions of use according to the activity to which your site is intended, its content.
In any case, it is necessary that these clauses appear in your General Conditions of Use:
– The purpose of the General Conditions of Use. This clause will allow you to define, as the name indicates, the purpose of these conditions.
– Definitions of the different terms: it is essential to define the different terms that will be mentioned on your site. For example, it is essential to define the term user: "Any natural or legal person visiting the site or wishing to have access to these services"
– Mandatory legal information: in any case, certain legal notices must appear on your website. It is then convenient to include them directly in the General Conditions of Use.
– Access to the site: this clause will describe the website (how to access and use the site, its content …)
– Personal data: this clause will allow you to specify the personal data that will be collected, the purpose of the processing of the data collected, the persons in charge of this treatment, the recipient (s) of this data, the duration of processing and data retention.
– Intellectual property: thanks to this clause the publisher can specify who owns the images, photographs or videos posted on the site. Furthermore, it indicates what use the user is likely or authorized to make. Thus, by way of example, it can indicate that any diffusion or reproduction is forbidden or on the contrary that certain elements of the site are free of rights that is to say that they can be freely copied or diffused.
– Liability: the publisher will define here the responsibility for each of the parties.
– Applicable law, competent jurisdiction: finally, we must not forget to specify what will be the applicable law as well as the jurisdiction in case of dispute when a website is to be consulted worldwide.
Last tip: remember to update your Terms of Use regularly!
Shop now among dozen of document templates you need to make your business compliant: