GDPR Compliant Terms of Service [TOS]
What are the Terms of Use or General Conditions of Use?
From a legal point of view, it is essential to know what type of information you have to show on your site.
The General Conditions of Use allow the publisher of a website to define the terms of access and use of his website. Thus, they will constitute a kind of contract that binds the user of the website and the publisher of the website.
Depend on the country, the law does not require websites to draft CGU. However, it is strongly recommended to the creators of companies wishing to deploy their services on the Internet (whether it is an e-commerce site or a showcase site) to write it. Why?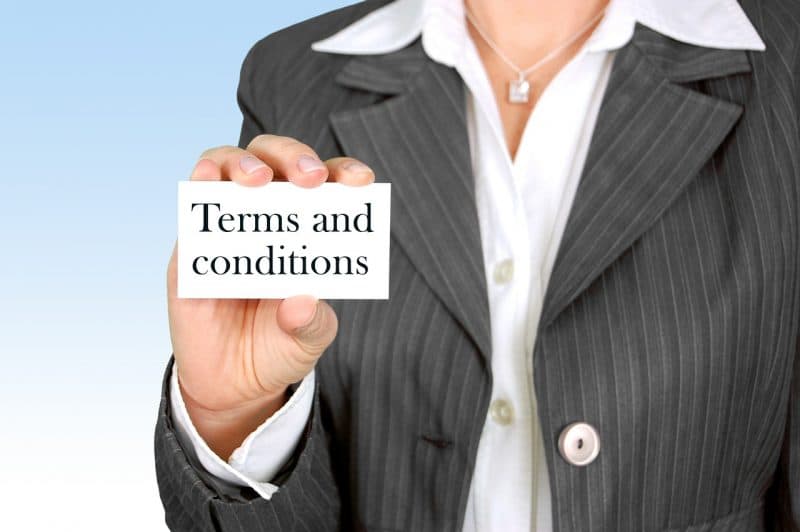 The General Conditions of Use will continue two essential functions:

1. On the one hand, they will allow users to provide certain information on the website or the company. This is extremely useful since the legislator has provided certain mentions that must necessarily appear on any website.
These mentions may include:
– reason or corporate name for a company
– surname
– first name and address for an individual entrepreneur- e-mail address
– telephone number
– registration number in the Commercial and Companies Register for a commercial activity
– number of registration in the directory of trades for a craft activity
– name of the person in charge of the publication.
2. On the other hand, they will also have the function of preventing and governing any conflicts that may occur with a visitor.
Let's take a simple example:
If the publisher of a site does not write Terms of Use and a user broke the law by posting comments inciting racial hatred, the publisher will be held responsible for the behaviour of this user. On the other hand, if the publisher has taken care to write Terms of Use that strictly prohibit the posting of any comments inciting racial hatred, his responsibility will not be engaged.
What is the difference between Terms of Use and Terms and Conditions?

The legislator may require any professional, seller of goods or services, to draw up the General Terms and Conditions of Sale before concluding a contract with a consumer. It should be mandatory to write Terms and Conditions when a website is intended to pursue an online sales activity. Certain mentions must imperatively appear in these general conditions of sale such as:

– the essential characteristics of the good or the service
– the price of the good or the service
– the date or the time of delivery
– the information relating to his identity, with his postal co-ordinates, telephone and electronic.

Shop now among dozen of document templates you need to make your business compliant: